We live on 4 heavily shaded acres about a mile north of Lake Bonham.  Our goldens are busy playing outside under the shade of the trees all while being exposed to the cows, donkeys, horses, squirrels, raccoons and opossum.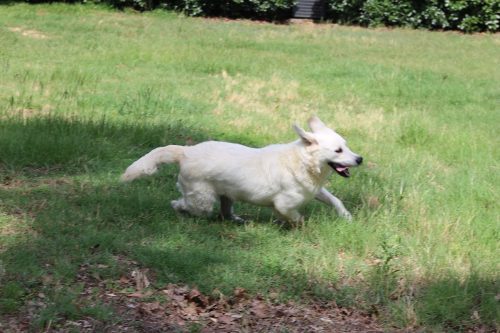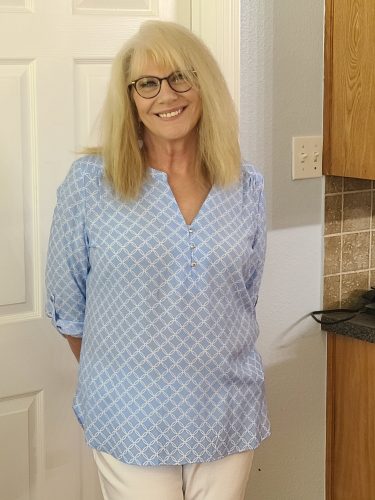 Susan retired from Education after 37 years working with students who have special needs.    George is a Disabled Veteran whose disability forced him to retire from the corporate world.  So now he spends his days at home with the dogs.   
We have 5 children and 9 Grandchildren.  Cassie is an amazing mom to 4 of our grandkids; Kara, mother to 3 more of our grandkids and is working on her PhD. in Biochemistry; Mandy is a devoted mom to Jayden and Miles,   Our son Nathan is recently married and a well respected engineer in the D/FW area, William is living in and working for an investment firm in Kansas.
We work with Patriot Paws and Paws for Purple Hearts, as well as many Veterans directly to provide dogs for training as PTSD and other services.  Our dogs are in many areas of service across the USA as Hospital Dogs, Courthouse dogs, Facility Dogs, Hospice Visitation Dogs etc…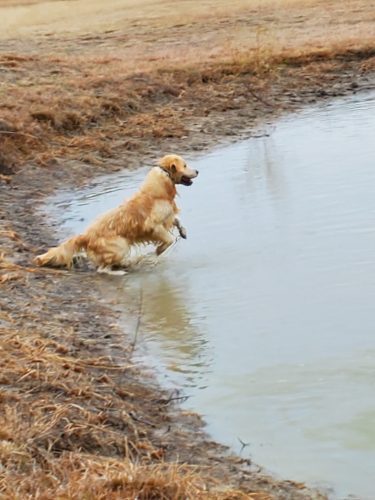 We began breeding Golden Retrievers back in 2000 when we set out to add a golden retriever to our family.  As we began to research and understand about health testing, we found it difficult to locate a quality puppy where we were living and had to travel out of state to find a well bred Golden Retriever.  We focused on hunting lines at that time and had opportunity to compete in both field and hunting competitions.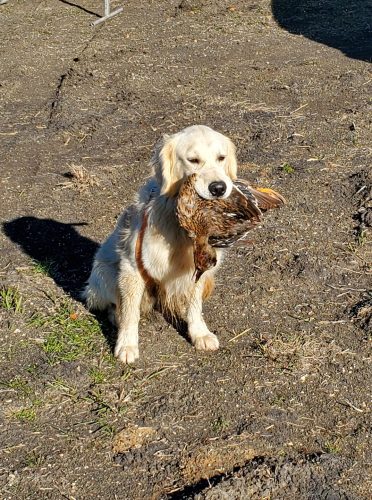 Our puppies were evaluated for therapy and drug dogs.  One of our litters was featured in the Domestication's catalog and another puppy was in the Dillard's Christmas catalog.