We are currently taking reservervations for our Planned fall litters.  Please complete a puppy inquiry and we will contact you shortly.
Golden Style and Grace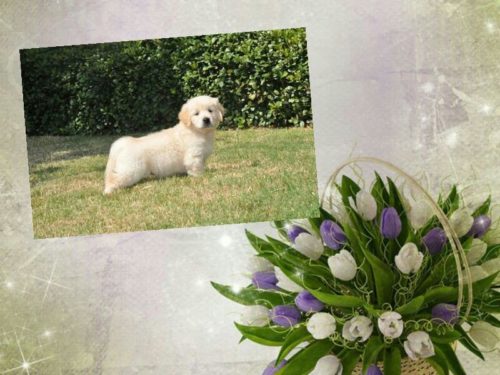 At Millennium Golden Retrievers, temperament, structure, health clearances and pedigree are all evaluated and considered to ensure that we produce sound Golden Retriever puppies that meet the AKC and/or FCI  standard.  A lot of time and research has been invested in developing our lines.   We offer both full  American lines and European blood lines coming from Champion parents as well as an American English blend that produces a beautiful light golden coat yet tends to favor European style.
Temperament, structure,  health clearances and pedigree are all evaluated.  Multiple health screens are completed including OFA Hip and Elbow evaluations, Eyes are evaluated by a board certified canine Ophthalmologist and hearts are evaluated by a board certified canine Cardiologist.  Any clearances can be verified on the OFA (Orthopedic Foundation for Animals) website.  
Our goldens have 4 acres to run and play on in a country setting and we are located northeast of the Metroplex within an hours drive of  Dallas.  We welcome your questions and want to help  you with any questions you  may have when it comes to adding a new golden member to your family whether it is one of our precious pups or another breeders.  Our main focus is to make sure that future golden owners understand  how to best choose the right golden for their family that will be healthy and an enjoyable member of their family.
So take your time and view our pages to learn more about what we have to offer .
George &  Susan Kassees